Not too long ago Izzie Brown's adventures were published in a series called Pony Club Secrets. These amazing stories written by Stacy Gregg encounter many of Izzie's horses along the way; from her very first horse Mystic to her horse the helped forfill her dreams, Nightstorm.
The Legacy Continues is a RP group where it's up to you to take in a horse how we know it and guide it through life past Pony Club Secrets. You can make your horse anything! For example, if you decide to roleplay as Blaze, she could become anything from a shy little mare to an outspoken rebel horse!
Rules:
No roleplaying as someone else's horse.
Try to keep everything realistic!
No bullying, swearing e.t.c.
Normal Horzer rules apply.
Don't request for another horse unless the option is offered.
Do not ask to be director. Role is reserved for Izziebrown.
You may swap horses if the other person agrees.
Horses can be romantic, but no extreme details.
Remember your horse's history.
If all horses are taken contact the_seal_lover or me.
PM the_seal_lover or me to make a horse of your own (we will accept it or not)
You can breed (take this down if you don't agree seal) but you MUST consult the_seal_lover or I FIRST. We will make a horse like the two horses.
Have fun!
~Each horse is based off the books. Main horses are the main horse per book. If you've read the series, you may request one of the other horses e.t.c. you might have read Stardust and the Daredevil Ponies, but instead of playing Stardust you'd like to play Paris.
Here are the books (they have been released with two covers)
Note: Books not in order
Get the gist? Visit the horses and choose who you'd like to continue the story of! If you are going to change the horse's personality, add your extra traits to the PM/post where you say which horse you would love to RP on behalf of.
Name: Mystic
First book: Number 1
Specialties: Izzie's guardian angelhorse, comes to her when needed.
Personality: Kind, helpful, caring, selfless-Mystic is nothing but good.
Story: When Izzie was first looking for a horse, her riding instructor Tom Avery took her to a horse sale for a look around to see if there were any good horses. At the sale Mystic was originally sold to the knackery, but Tom managed to get Mystic united with his perfect girl, Isadora Brown.
One fateful day at Pony Club everyone's horses managed to escape and ran loose down the streets. The horses could've easily been ran over if it hadn't been for Izzie and Mystic. Just as they managed to get the horses safe, they found themselves in the middle of a road with traffic running at them. Mystic reared and through Izzie off just as they were hit. Izzie woke up from being knocked out, only to find Mystic had paid for his braveness with his life.
All throughout the series afterwards, Mystic follows Izzie and arrives at her moments of peril. At the end of the very last book (Nightstorm and the Grand Slam) Izzie is finally ready to be without Mystic and the guardian angel horse leaves her side. But in The Legacy Continues, who says he's gone, let alone a ghost?
Played by: the_seal_lover
Name: Blaze
First book: 2
Specialties: Arabian with brilliant bloodlines, bred for Dressage
Personality: Intelligent, graceful, kind, caring, sometimes distrusting of humans
Story: After Mystic's death, Izzie didn't want another horse ever again. But then Tom Avery, who also worked for the Horse Protection Society, found a broken Chestnut.
When she first visited Blaze, Izzie saw nothing but a sad, broken-hearted, mistreated horse.
But then, she fell in love with the pony and raised her to the happy horse she is today.
She gives birth to Nightstorm (Storm) in the latter books.
Played by: Izziebrown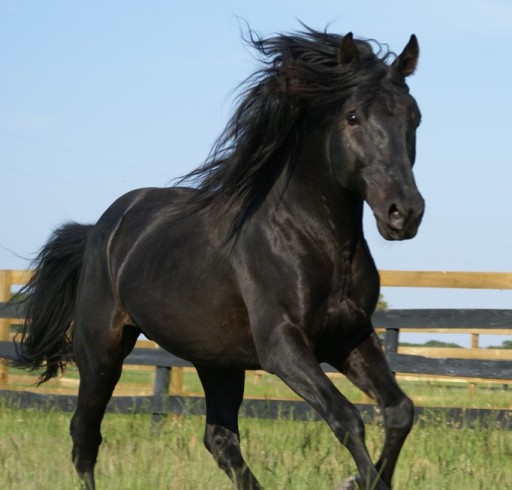 Name: Destiny
First book: 3
Specialties: Is the leader of the blackthorn ponies
Personality: Brave, daring, strong, won't give up
Story: Izzie and Blaze go to spend the holidays with her aunt and her farm. She hears a plot to kill the blackthorn ponies. She saves them in the end.
Played by: Flipperruby
Name: Stardust
First book: 4
Specialties: Is a film horse
Personality: Kind, loyal, happy, sympathetic
Story: Izzie and Blaze go to spend the holidays with her aunt and her farm. She hears a plot to kill the blackthorn ponies. She saves them in the end.
Played by: Izziebrown
Page under construction- in the meantime you may reserve a horse.