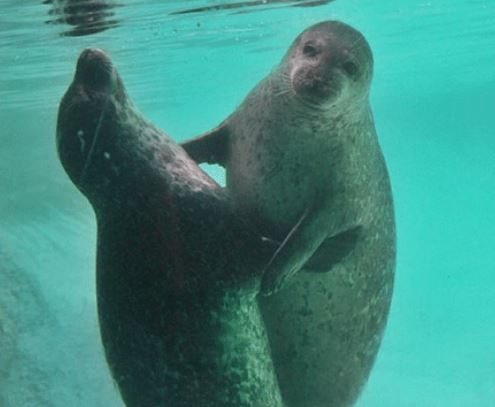 Hi everyone! It's me, Seal, and as of December 2021 I am active on this game once more.
For all my old friends checking in, please leave a message! I miss you all so much, and I'd absolutely love to hear from you all. Keep scrolling for ways to contact me if I drop off the face of the Horzer planet again.
For any new players, hello and welcome to Horzer! It's nowhere near as active as it used to be, unfortunately, but recently it's been somewhat alive due to a few players like myself checking in during the several Covid-19 lockdowns.
Table of Contents:
1. Contacting
2. About Me
3. My Game
4. Destiny Stables
5. Horses
6. Services
7. Miscellaneous
Contacting
Now that I have access to a laptop, I plan on playing the game as much as possible with such a lack of players, but if I disappear again, or you just want to get in touch outside of the game, here are some ways you can contact me.
Instagram: sealredirect
Animal Crossing: 2048 8271 255
Animal Jam: Fluffyseal0142
Fer.al: puddleduck
Horse Reality: passingfantasy
If you found an account on any website/app/game that you think might be me, please send it to me! I lose track of how many accounts I've registered very easily.
Please bear in mind I am fairly awkward and it isn't your fault at all if I stop replying to you!
About Me
Hi! My name is the_seal_lover, although my friends usually refer to me as either Seal or Seal Lover, and I use she/her pronouns. I joined Horzer in 2016, and spent every free minute I had on it until sometime in 2017, when an update was released that sadly drove most of the players away and it gradually grew more and more inactive until the game reached its current state - ghost town.
I still checked in regularly until sometime in either 2018 or 19 when the game would not load at all on my only device at the time, an iPad. Recently I was forced to buy a laptop in order to keep up with my education whilst in lockdown, and I was finally able to come back on here again! It seems several other players have checked in during lockdown, so while you're here, please stay!
I'm a teenage Australian girl who has always loved both seals and horses very much. I haven't ridden in years, but I used to ride at a friend's farm and I am still around horses fairly regularly. I play bass and piano, and I sail. I'm very passionate about music, both listening to it and playing it.
Four years ago I owned a pet cow, however he sadly passed two years ago. I have always been a huge lover of all animals, so feel free to talk to me about any species!
My Game
Back in the day, I tried to be as active as possible in all aspects of the game. During my recent time, my main focus is to level all of my horses up to 80+ NSI, so it would be very greatly appreciated if someone were to help run the competitions.
Currently, I don't RP (does anyone?), but if some of my old RP friends were to become active again, I would very gladly start again.
My focus in the game now lies in my horses, my friends, and the forums, but I did have some groups I put a whole lot of effort into back in the day, so if you were to check some of them out it would be greatly appreciated!
Once upon a time I had a lengthy list of my friends in the game and why I loved them all, but I don't know how I feel about remaking that. You know if you're one of my more treasured friend. And if you're my friend at all, I obviously must have accepted your request/sent a request for some reason.
Scroll down to 'Horses' for more information about my game.
Destiny Stables
Those of you who have been around for a while would have witnessed a fair bit of action with Destiny Stables, my equestrian centre. From peaking at 1st in the rankings to going bankrupt thrice, there has been plenty of action to see.
Currently, it's back on track, and I am happy to post any needed job for players looking for work (especially if you enlist your own horses!) I'm even paying for an external riding instructor, so if you're looking for a centre that is still somewhat active despite the game's death, then please check out Destiny Stables.
Horses
I am currently focusing on: Swedish Warmbloods
At some point, I'd love to be able to breed horses of any of the standard breeds with decent capacities independently, and I have got this going with several breeds. My Hanoverians, for example, are by far my best breed, with a capacity of 409+.
Breeds I am able to independently reproduce:
-American Paints
-Appaloosas
-Arabians
-Belgians
-Boers
-Connemaras
-French Trotters
-Hanoverians
-Holsteiners
-Swedish Warmbloods
If you would like to be breeding partners for a breed I am currently not independently breeding but have a mare or stallion with 80+ NSI of, please PM me or leave me a message on my wall!
For more information on my horses, please check out my group here.
Services
Currently, I am happy to let any of my stallions be used for breeding to try make the game more playable. I'm more than willing to compromise on these prices for a friend, just let me know! Prices are as follows:
Purebred, 50+ NSI, 400 cap, regular breed = 1000 500 coinz

+200 coinz for rare breed
+100 coinz for every extra 10 NSI (etc 60 NSI/600 coinz, 70 NSI/700 coinz)
+150 coinz extra for 1 whole cap point (etc 401 cap/750 coinz)
-500 coinz for crossbred
-250 coinz for every minus 10 NSI (etc 40 NSI/250 coinz)
-200 coinz for every minus 1 whole cap point (etc 399 cap/300 coinz)
I will put horses up for sale for time to time, however, any horse of mine not previously listed as for sale is never for sale. Please save yourself the hassle and don't ask.
I am, however, happy to breed a foal for you to buy of any breed that either I can breed independently, or you can help me to breed. I reserve the right to not breed foals for people I am not friends with, as I have worked hard to get many of my horses to where they are now. However, the answer will probably be a yes (especially with Arabians), so don't be afraid to ask!
I am currently looking to buy a reasonably priced male Grand noir du Berry donkey, and I am currently looking to breed with a purebred Tolfetano stallion. If you could assist with either ask, please send me a PM and we'll sort something out.
I will gladly fill up competitions, ride your horse, visit your horse etc at your request if you do the same for me. At time of writing, I have filled up many level 0 competitions of various styles, so please help me out by running them!
Once upon a time I used to train horses up to 50+ NSI for friends, but I have decided to stop doing this until the competitions start to run again. All it takes is one other player to make the competitions run, so please do your part!
If there's anything else you'd like help with, don't be afraid to send me a PM!
Miscellaneous
I currently don't have anything to fit in here, so thank you for getting this far and enjoy your day!